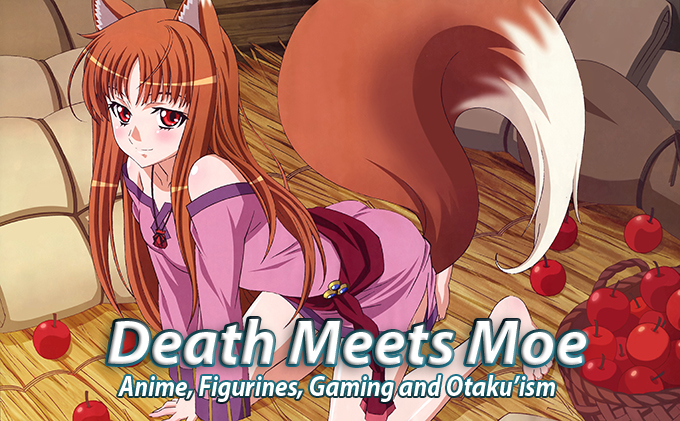 I have been a fan of Japanese Anime for a while already, and a gamer as well – Blizzard's games in particular. And with their recent hit MMORPG – World Of Warcraft aka WOW, there's always a thing or 2 to rant about it from time to time, especially after a long 4+ years playing the game already. Even then, i just never really bothered in creating blogs or web diaries or so to say since i just couldn't be bothered and never really had the time as i don't quite manage my time well.
However with my recent interest in Japanese PVC figurines based off the characters from the anime i watch, more specifically my first PVC figurine – Yoko from the anime "Tengen Toppa Gurren Lagann" somewhere around May 2008. What follow suite was a sudden interest in photography which were meant to capture the beauty of said figurines. And with that, I needed something, a platform or so to say, to display, and share the pictures taken from my figurines.
With all the above considered, I have created this WP based blog site on October 2008, named Death Meets Moe, which is a random mixture of my figurine galleries, perhaps some anime rant & news, and of course, anything World of Warcraft. In case you're wondering what moe means, read up: http://en.wikipedia.org/wiki/Moe_(slang). A little off from the general conception of "moe", but it gets close, and has many related articles in regards to moe.
Coming into mid 2009, after a long journey with Blizzard's World of Warcraft, my interest towards the game has reduced to the point that i don't think i will be able to write up anything related to it, especially anything related to my characters within the game that I've gotten really casual with. And thus this site will be taking a new direction to drop World of Warcraft as one of its main subjects and replacing it with general gaming instead.
On late 2010, as mentioned on this post: https://www.quazacolt.com/starcraft-2/2010/07/goodbye-world-of-warcraft-hello-starcraft-ii/ I have already quit World of Warcraft officially in favor of Starcraft II. And since as previously stated that the blog direction is already towards general gaming, lets hope that i get off my lazy ass and start posting some gaming related posts especially Starcraft II. 🙂
As for all the pictures on this blog, especially those watermarked, anyone is allowed to use them for non-commercial purposes and without modification in any way. They are all taken/captured/created by myself unless mentioned otherwise. I do appreciate it if you can inform me via methods from the "About / Contact Me" page when you use said pictures so that I know where they are going to.
That's all for an introduction, hope you enjoy your visit at DMM.
p/s: some minor 'easter egg' one should check out during their visit at DMM: mouse over the pictures or hyperlinks for some usually interesting comments/info 😉
updated on: 08/09/2012