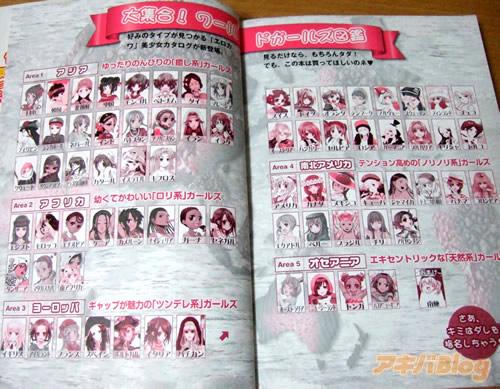 Seriously, this is the best i can do for the picture. sorry. (If you got the book/scan of a high res Malaysia, do let me know)
Yet more hiatus, and i am about to go through a month without a single post (dang!) until my colleague sent me a very hilarious email. Funny, and at the same time a little bit sad considering how true most, if not all of the below listed things are. Without further delays, enjoy your read of what is it like being a Malaysian:
This is Malaysia – What A True Malaysian Should Know
NATIONAL INSTANT FOOD: Maggi Mee (the cause of my rapid balding? D:)
NATIONAL BREAKFAST : Nasi Lemak (gogo Malaysian to the road of obesity)
NATIONAL LUNCH : Nasi Ayam (Chicken Rice, literally)
NATIONAL SUPPER : Roti Canai & Teh Tarik
NATIONAL EXCUSE FOR BEING LATE : Traffic Jam (oh boy lol)
NATIONAL CONDOM : None. Most Malaysians still feel embarrassed buying condoms. So they rushed into a 7-11, hurriedly grab the nearest pack, any pack, pay and leave before the cashier can even blink an eye. (come to think of it, I've yet to witness someone purchasing condoms, so this could be very true LOL)
NATIONAL FAKE ILLNESS FOR GETTING MC (MEN) : Food Poisoning
NATIONAL FAKE ILLNESS FOR GETTING MC (WOMEN) : Menstrual Pain (Really? lol)
NATIONAL EXCUSES GIVEN BY WOMEN WHEN REFUSING SEX : Headache, kids not asleep, maid not asleep,mother- in-law around, early appointment, food not digested yet, aircon not cold enough, aircon too cold, nail polish not dry yet, forgot to take the pill, sleepy, stomach cramps, period, haven't remove make-up, haven't shower, no water supply, going to watch 'Akademi Fantasia', depress, no mood, etc… (wow, i am quite impressed at the length)
NATIONAL EXCUSES GIVEN BY MEN WHEN REFUSING SEX : None. Malaysian men never refuse sex. (even for otaku/gamers? really?)
NATIONAL CURE FOR DIARRHEA : Cap Kaki Tiga. Down one bottle with warm water and you are all 'dried up'. ("cap kaki tiga" = 3 legged brand? XD)
NATIONAL CURE FOR HEADACHES : Panadol. The 'cure for all'. If it fails we have another secret weapon – Tiger Balm.
NATIONAL CURE FOR DIZZINESS: Minyak Angin Cap Kapak. ("axe brand wind oil" lol direct translations are fun)
NATIONAL CAUSE OF DIZZINESS (FOR YUPPIES) : Happy Hours.
NATIONAL INSTANT CURE FOR DIZZINESS (FOR YUPPIES) : The sight of a police road block.
NATIONAL RICE COOKER : NATIONAL Rice Cooker (literally, lol)
NATIONAL RUBBISH DUMP : Anywhere… As long as it is not your house.
NATIONAL MOST MIS-PRONOUNCED NAME : Carrefour. Sometimes even pronounced as Carry 4!
NATIONAL ANSWER FOR 'WHERE ARE YOU' ? : – on the way lar.
NATIONAL OFFICIAL TIME FOR BEING LATE : – 10 minutes
NATIONAL REASON FOR PRICE INCREASE : Petrol naik lagi kawan… semua barang pun kena naik ler… inclusive chicken meat? ("petrol increase again friend… all items also have to increase")
NATIONAL REASON FOR PETROL INCREASE : Still cheaper than other country la….
NATIONAL EXCUSE FOR CAUSING TRAFFIC JAM : there was accident on the other side of the road.. of course must slow down and tengok-tengok, kaypoh-kaypoh lah! ("of course must slow down and see-see, busybody-busybody")
NATIONAL REASON WHEN REJECTING INVITATION : 'I got some work to do la..u all go first la..'
NATIONAL MINISTERIAL REASON FOR INCREASING TOLL RATES : Orang cakap mau naik mesti mau naik lah! Lu ingat ini jalan saya punya bapak punya kah?! ("people said want to increase, sure must increase! you think this road belongs to your father?!" rofl man)
NATIONAL EXCUSE FOR JUMPING QUEUE (TRAFFIC JAM OR WHAT EVER QUEUE) : Everybody doing what lah…….
NATIONAL EXCUSE NOT PAYING SAMAN ACCORDING TO DUE DATE : Relax ler… government will give discount one of these days
NATIONAL EXCUSE TO BRIBE (ANY CONDITION) : Give them minum kopi lar ("Give them drink coffee" lol, i never really ever understood why coffee and not tea, or other beverages :P)
=update=
notes and reference links updated 😀