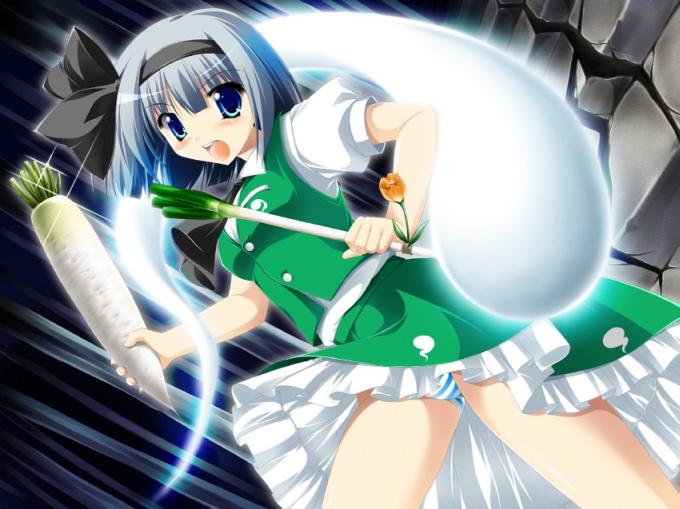 DaiCon is just around the corner, and there has been a final flurry of updates from the committee. Probably the most important thing is this:
Due to MMU security policy, all visitors to the university MUST be registered at the entrance, but we've managed to lift that requirement by using a special Visitor's DaiCon pass! Please download the pass from our website, print it out on a piece of A4 paper and place it on your vehicles dashboard to gain hassle-free entry to our university! The pass also allows your vehicles access to the Visitor's Parking Bays during DaiCon, so please keep it there at all times during our event!
Make things easier for yourself and do that, and tell your friends who are going as well! More updates after the jump.
Now for the bad news: AWSM tickets are sold out! We did warn you to grab them fast didn't we? All is not lost however. DaiCon is now selling Enthusiast tickets! Priced at RM50, it will allow you entree to both days' Minorin events! You can get your tickets here.
For those lucky people who have AWSM tickets, here's the latest on the items you can get autographed, and here's me making life easier for you:
Chihara Minori original CDs / DVDs.
Chihara Minori posters (included in the CDs or DVDs).
All ORIGINAL character CD albums that are voiced by Chihara Minori
ORIGINAL Seiyuu Magazines from Japan (Voice Newtype, etc. etc.) with Chihara Minori on the FRONT COVER.
ORIGINAL photobooks of Chihara Minori.
DaiCon event booklet
Plain whiteboards.
Please be aware there are certain rules you must comply to during Minorin's sessions. Strictly no photography, and seriously, don't make a fool of yourself 'kay?
Now on to other, less important things (compared to Minorin lah). DaiCon will be having a Seiyuu exhibition, featuring some of the more renowned people in the industry. Personally I'm hoping for stuff on Nazuka Kaori (Eureka, Nunnally, Hiromi Yuasa), but my gut is telling me Hirano Aya and Fukuyama Jun. Yes? Oh and don't forget KugiRie.
This next one is for the GunPla hobbyist. A Gundam transportion device has broken down on the MMU grounds and the technicians are trading Gundam parts for food, repairs and mercy (lest we attack them with our primitive weapons and take everything). However, stock is limited so be fast! (in other words: Free Gundam kit giveaway, first come first served).
There will also be a GunPla competition, limited to 20 entries. Yep, this one is for the 'pros' (sorry snap-build-and-panel-lining people). The prize? Limited MG kits! Definitely something to drool over.
Speaking of competitions, there will be the ubiquitous Art Competition at DaiCon. Limited to 20 spots as well. Art competitions are awesome if you ask me. I tend to wander around looking at the entries late on the 2nd day of most conventions, and I've seen some really amazing works of art in the last 2 years. Hopefully DaiCon will continue with the trend.
Moving on. Have you heard of something called Weiβ Schwarz? I wouldn't have if it wasn't for Kev over at TFM. Anyway, WS has been described as Yu-Gi-Oh with moe. Yep, its a collectible card game, but the cards feature everything from Clannad characters to Disgeae. Curious? Then attend the contest/workshop. If you do, please beat the shit out of Kev's Clannad deck.
[Edit: Kev claims he doesn't have a Clannad deck, just the cards. He says he's building a Lucky Star deck. All the more reason to beat the shit out of it.]
Not keen on moe? Join ToyBox's board game exhibition instead. I remember speaking to a guy from ToyBox at an event before, and he told me how ToyBox started from a bunch of guys who loved board games but couldn't get any over here. They started importing stuff and then decided to turn it into a career. Hats off to you guys!
Still with me? Wall of text hasn't crushed you yet? Sweet!
What's an anime convention if you can't buy anime related merchandise right? Don't worry. Besides the plethora of doujin booths on booth days, TFM will also be selling Figmas and Nendroids, and Resinya scaled figures in collaboration with Kareshi Kanojyo no Mise (you read that right. Collaboration. TFM has already been selling merchandise from KKnM in Malaysia, so if you're looking for Cospa goods you know where to go).
Oh, and Kev (God-Emperor of TFM, aka taugeh) says 'COME FOR THE LULZ! xD'
If you find figures too expensive (they are actually. All of us TFMer's eat grass and breath in the morning fog for substance), you can try your luck with the Great Wall of Gashapon ! Be warned, Gashapon can be addictive. It can also lead to you buying scaled figures. I'm living proof of that.
Finally, KKnM, the official distributor of Cospa goods in Singapore, will be opening a stall at DaiCon! This is an awesome chance for you to get your hands on stuff like T-shirts and phone straps. Probably going to be my first stop of the day (and I get into the hall earlier too!). Official merchandisssssssssssssssse…. yes preciousssssssss…
Its heartening to see DaiCon's committee put so much effort into an event that won't be netting them a single cent. With all they've done, I think we can all look forward to an AWSM event aye? Be there, or be the proverbial square!
See you guys this weekend!