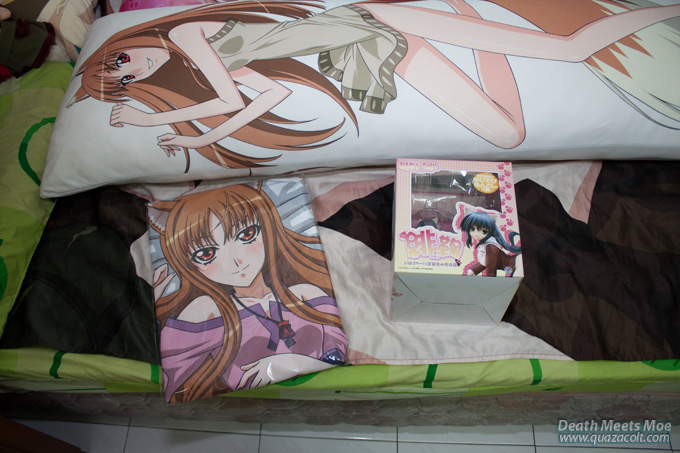 Just gotten Horo dakimakura and 'datass' Himari figure from Chara-Ani last Saturday and i felt like doing a post about it, so here it is. Come to think of it, i have been leveling up quite a bit looking back at my previous Dakimakura post. With this new addition i will be having a total of 4 Dakimakuras lying around and while i wont be using 2 of them, 2 Horo able to interchange time to time to slow down wear and tear is definitely a good thing.
That said, i am not sure if i will even go back to the old polyester smooth knitt since the 2 way tricot just feels so much better. It does take a little bit of getting used to from the smooth knit, since its really smooth, though it doesn't feel cheap like the non smooth knit polyester dakimakura would. As i have linked earlier, 2 way tricot is the general material you'd encounter on swim wears, so that probably would give you a good idea on how it may feel like.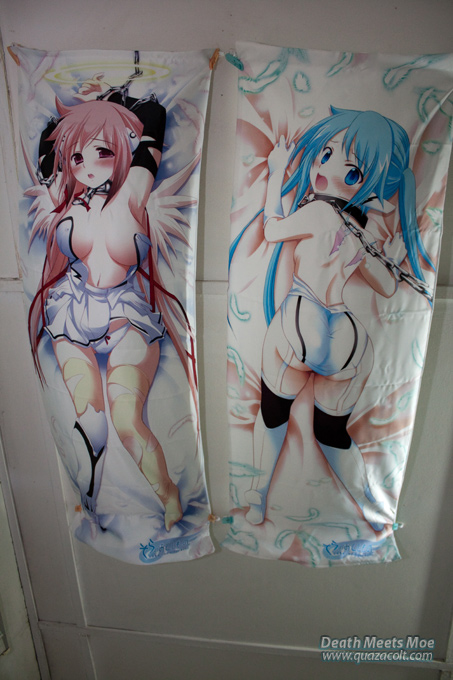 The other 2 dakimakura i am having are single sided freebies from the Limited edition Sora no Otoshimono DVDs, and yes, they are using polyester. If i were to grade them, it would be 2 way tricot > smooth knit > normal polyester. Pretty much, already having Horo smooth knit dakimakura previously, i don't see why i would want to have these angels take up more bed space than i can already spare. Seeing that they are angels in the first place, it is only logical that i let them fly 😀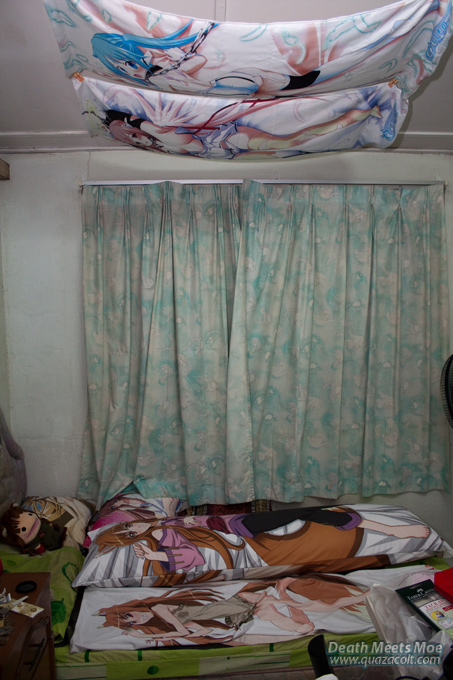 Anyways, lets start off with Himari from the anime Omamori Himari. Only reason i am liking her is due to her seiyuu being the same seiyuu as Horo – Koshimizu Ami. Pretty easy to figure it out, but yeah thought id make a mention anyways. And yes, her voice in Himari is very Horo-like 😀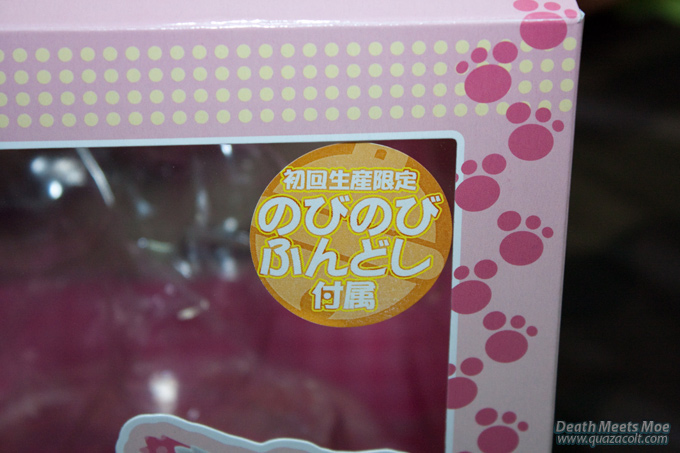 Yes, supposedly you get the limited edition if you pre-order early, and it includes another pair of pantsu lol.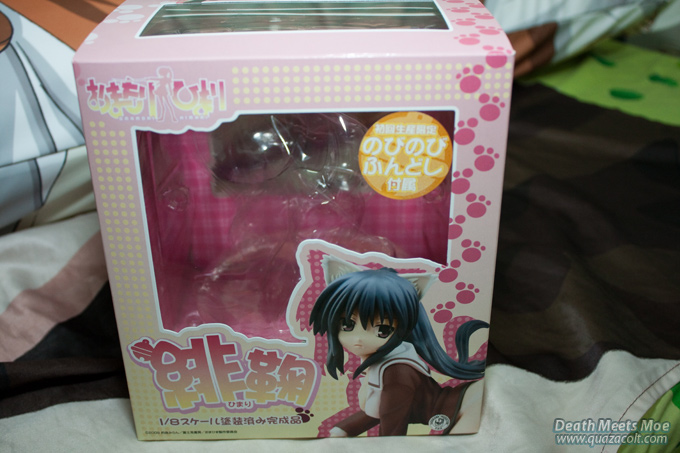 Then we get some attached Chara-ani advertisements: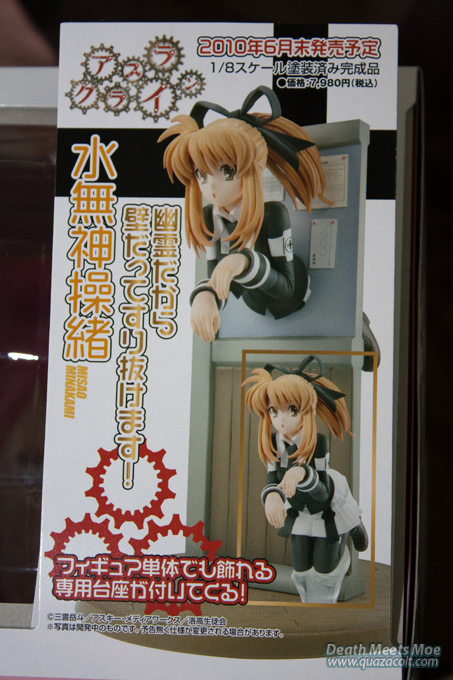 Really wanted to get this too as i like Misao, from Asura Cryin'.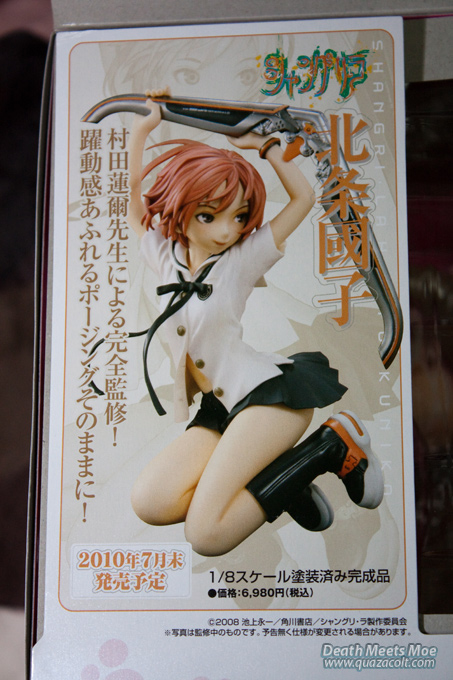 Not sure who this is honestly.Someone from shangri la.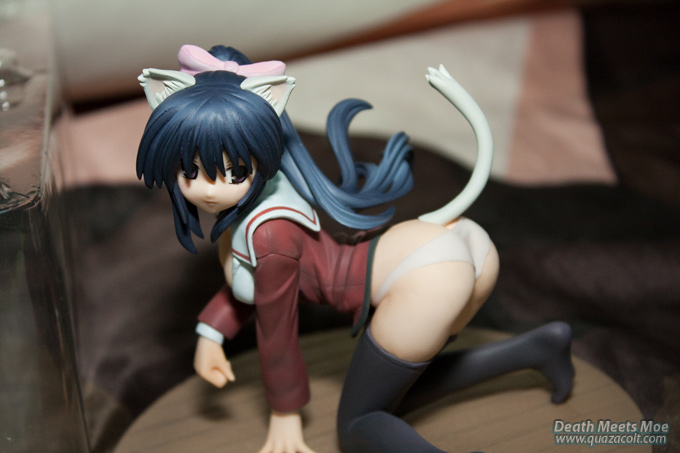 Here she is unboxed. What a nice pose 🙂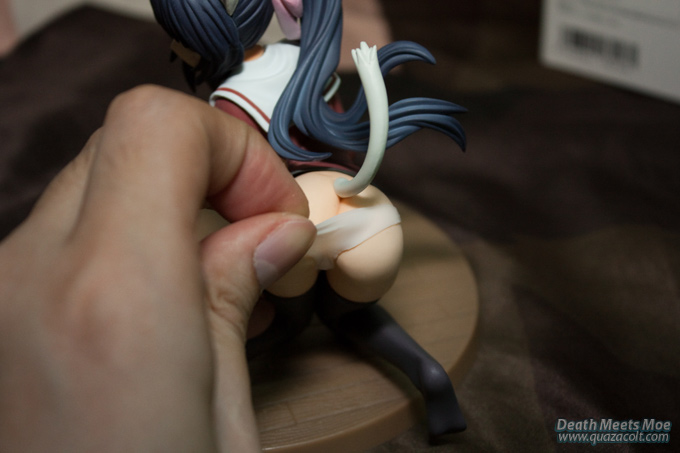 Naturally, the first damn thing after unboxing himari, would be to try out that elastic pantsu. I mean, Chara-ani figures are definitely a notch below the other figure makers such as Alter/MaxFactory/GSC/Kotobukiya, and the only damn reason to get her would be that pantsu gimmick.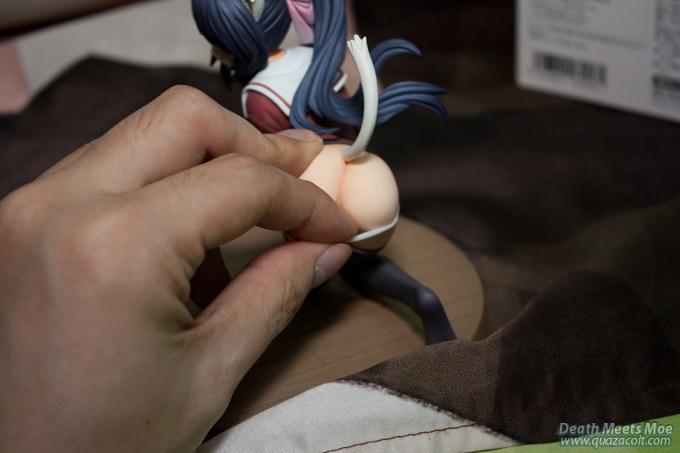 Aww finger in the way. Well, if you're wondering, no, it isn't sculpted 😛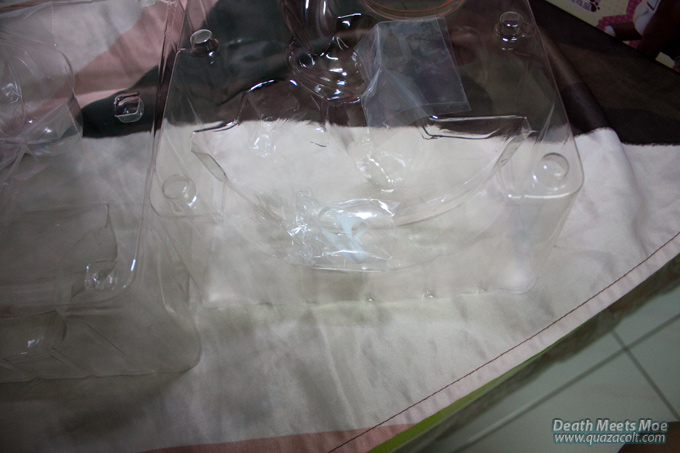 Standard box, with the additional pantsu to change. One is your normal pantsu while the other is sorta a fundoshi/bikini pantsu.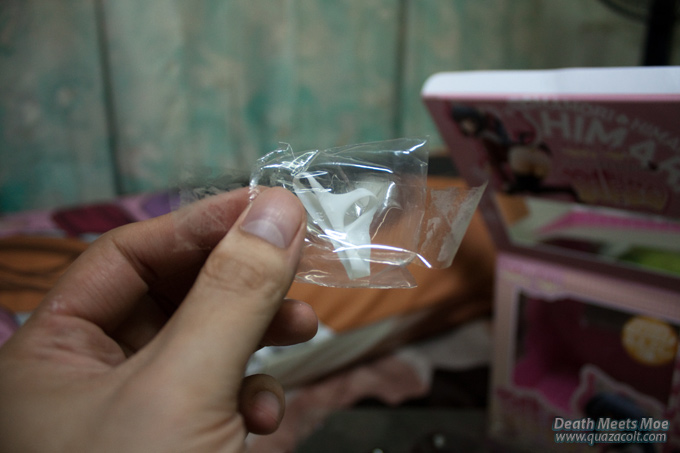 This is the normal one. I actually had the fundoshi one put on and forgot to take pic. And since it was kinda hard to get it on, i'm too lazy to take it off again for the picture.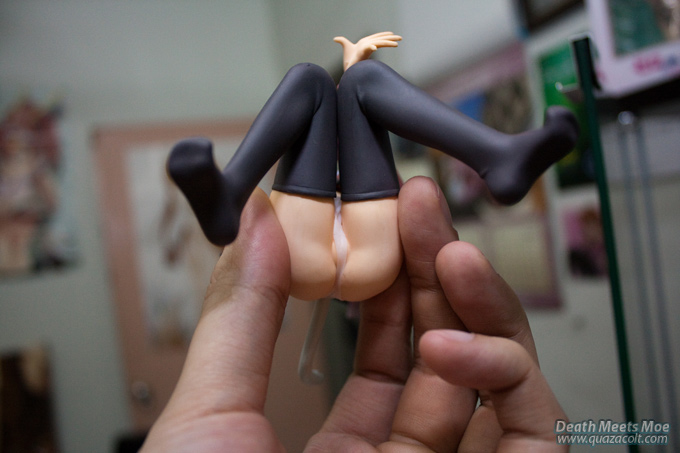 Here she is in the fundoshi, barely able to cover it 😛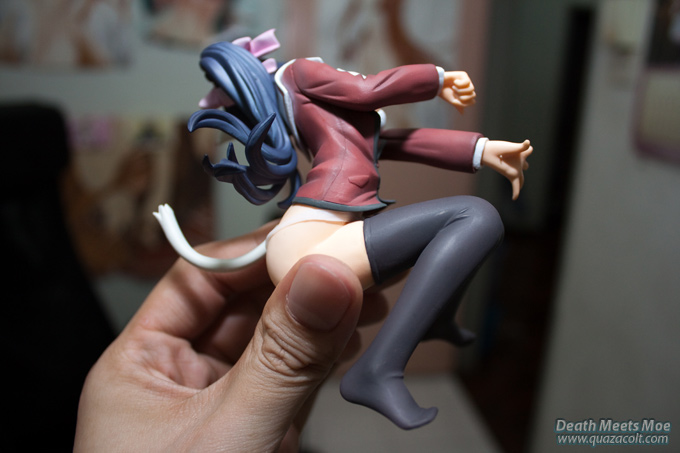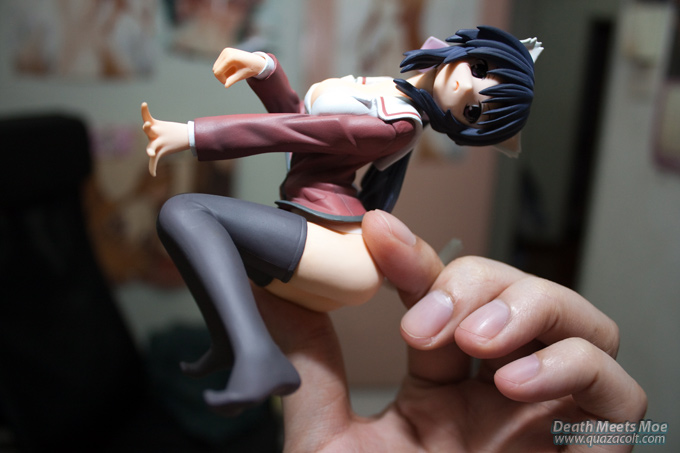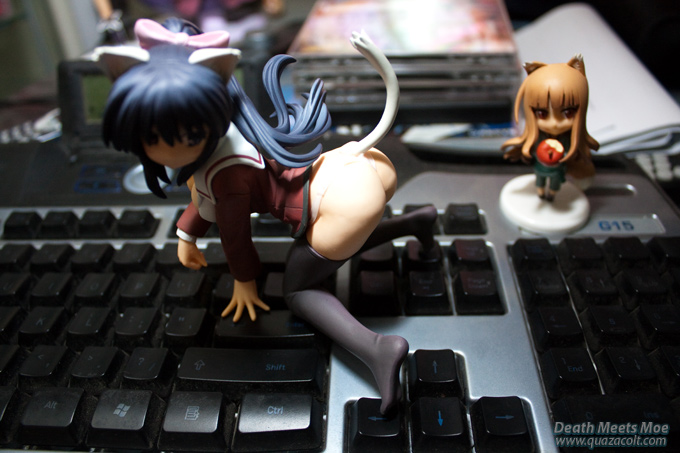 Look at that fancy kitty footwork. Was actually surprised that she was having her hands/feet perfectly placed on the keys as i first set her up.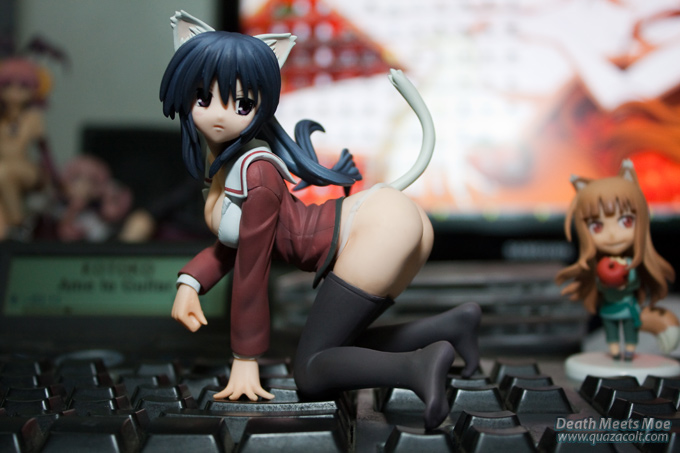 Well, Chara-Ani ain't so bad after all, i mean, himari is absolutely cute in this shot XD Well, could use better shading for her skin/hair, and better hair/ear/tail sculpting. Then again, for ~5-6k yen with a pantsu gimmick, this is actually pretty damn good.
Next up is my new Horo dakimakura: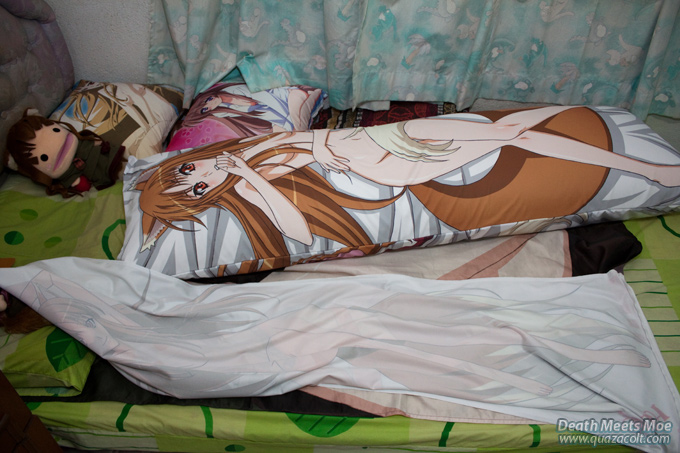 The more ecchi side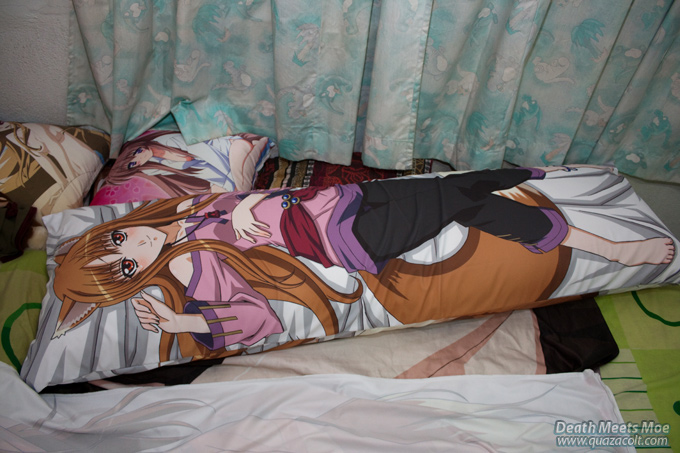 The non-ecchi-less-interesting-clothed side. lol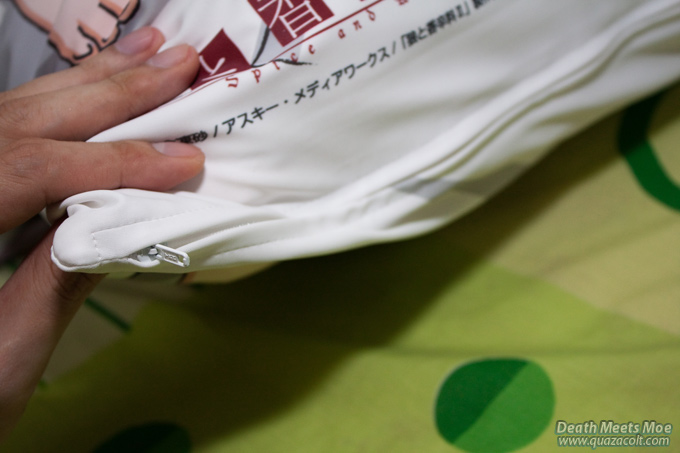 Bottom end of the dakimakura, with the zipper shown.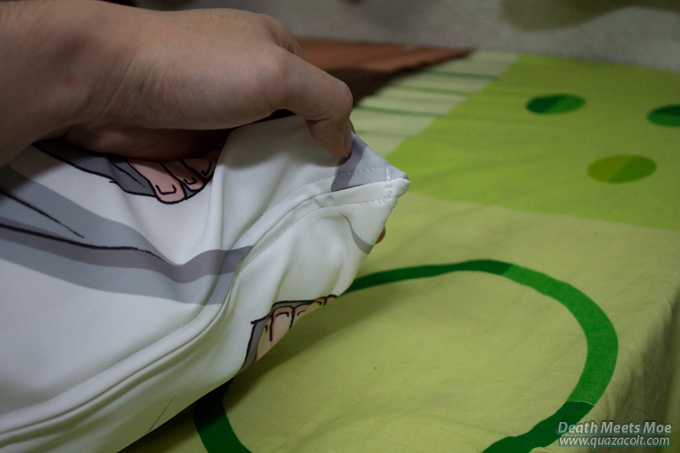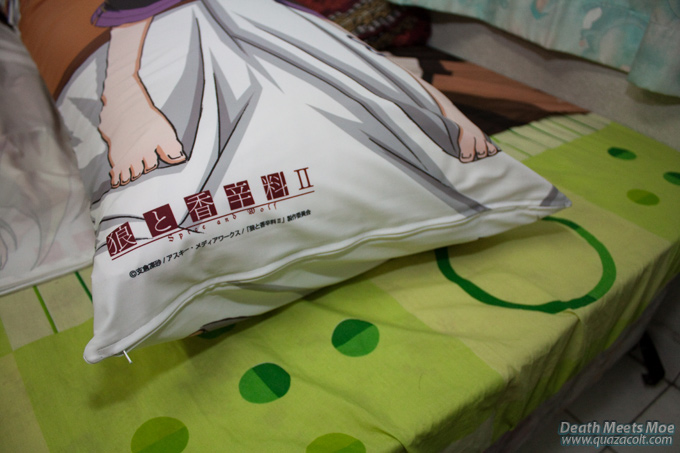 Notice how the zipper is much wider, especially when compared to my previous dakimakura. And this makes it much easier to fit in the body.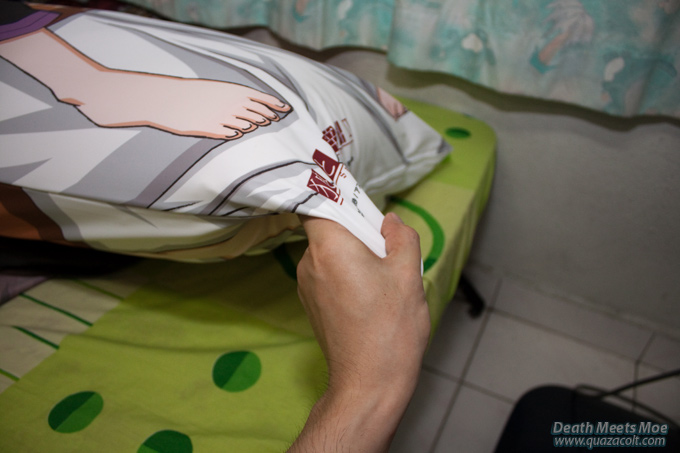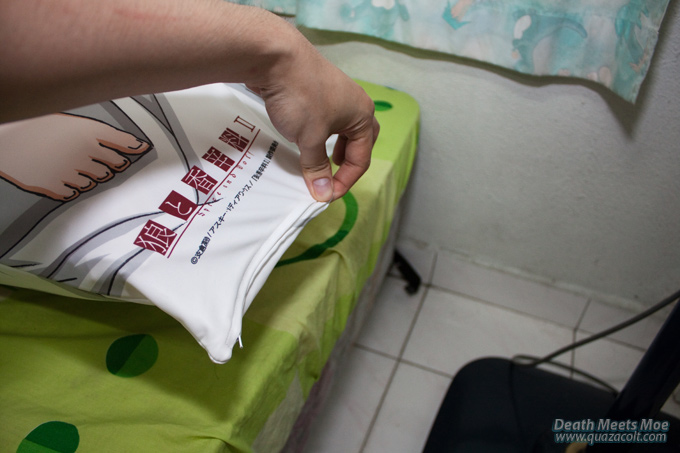 As you can see on the above 2 pictures, very stretchy in material too, and again, makes putting on the cover a breeze.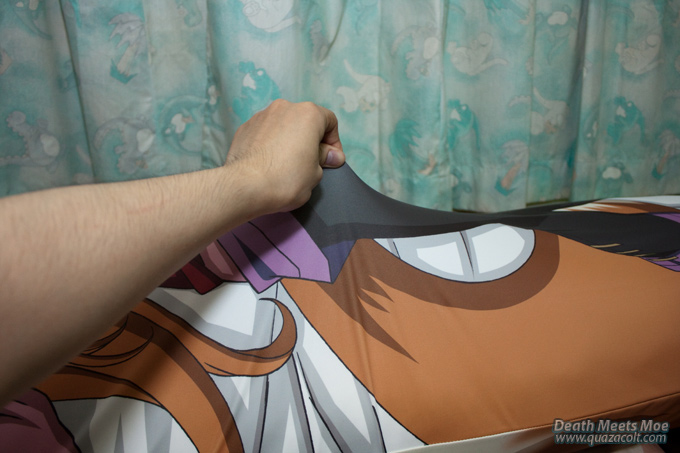 Oh heh, gotten a little too far in demonstrating the cover material.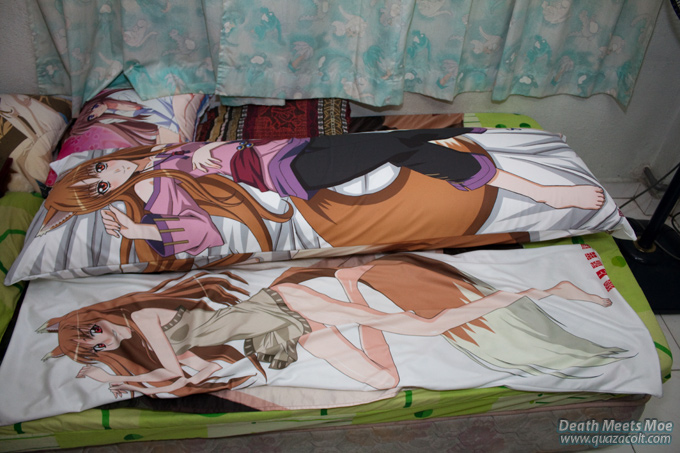 Comparing the 2 dakimakuras together. Notice that the new one is longer, yes, its 160x50cm compared to the previous standard sized 150x50cm.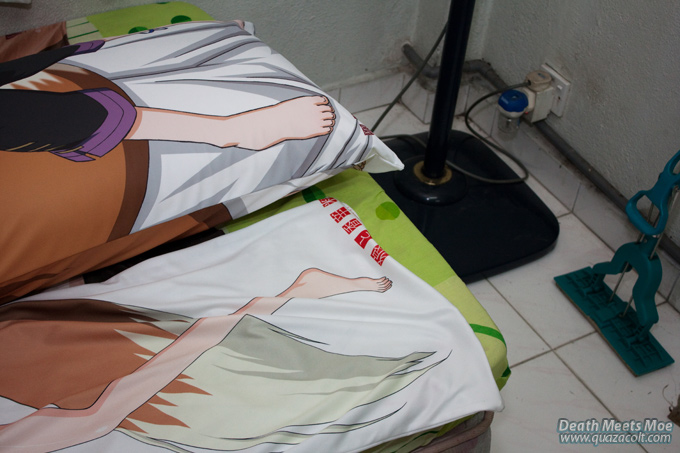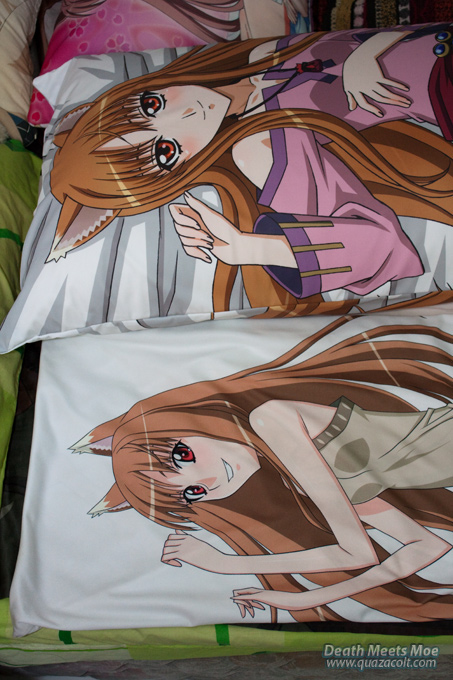 Closer shot comparing the 2 dakimakuras. Wish i could have both at the same time, however bed space is limited, so i will just interchange them to reduce usage wear and tear.
Anyways, I've came across a recent upstart in people showing their affection to 2D recently, such as this from sankakucomplex.com (click below spoiler to show):
[spoiler]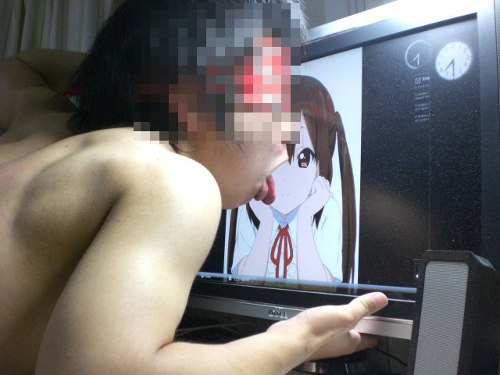 So i heard you like licking 2D
And here's me thinking that that's pretty damn weak, lets take it to greater heights! Again, very NSFW and potential brain damage to occur upon seeing the below picture. If you're still curious, proceed to click the spoiler button:
[spoiler]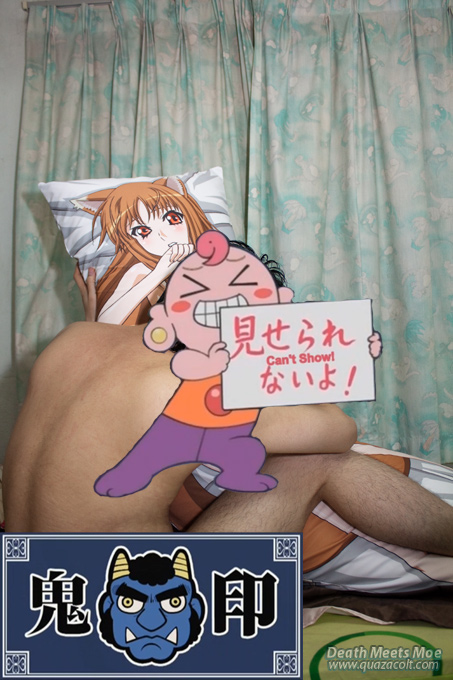 So i just totally made out with Maiwaifu. There. (lol mouse hover over the picture anyways)[/spoiler]
[/spoiler]
Lets not forget this from Atalude.net. Admittedly, i have already having plans for a having my own showing of affection to top off sc.com right after seeing it. Quite disappointed that shinn87 from atalude.net not only beaten me on posting it sooner, he totally 1up'd me for the stunt he pulled, and lets remember, it is in Ausfailia after all where DFC is banned wwwwww. Well, hope you enjoy the post, and do check out shinn's blog that i just linked too, awesome comrade pulling awesome stuff. 🙂