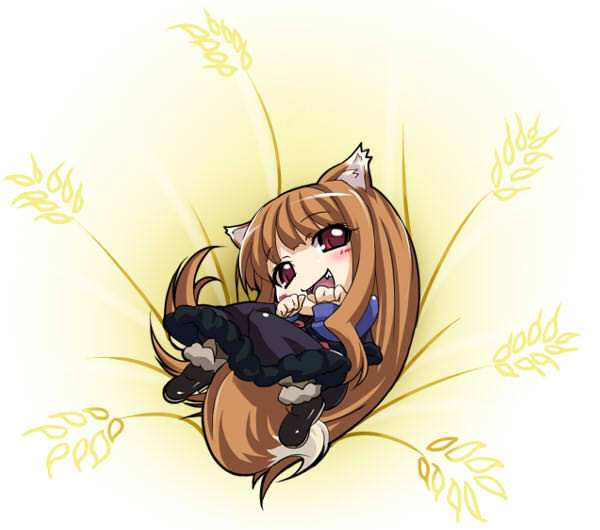 Dakimakura, popular topic amongst otaku, very difficult to obtain depending on various situations or maybe blantant bullshit excuse, and, i got one. Thats right, journey through all 9 hells and the seven seas around 4 months of searching after hardening my resolve to acquire such an item, and around/over MYR700 in cash, yes. It is done. The irony of this post, or more accurately, post title? I actually had a pretty bad fever along with cough/flu altogether (on my friggin Birthday too /cry). But of course, my dakimakura is completed, and there she was, by my side as i recover from my sickness.
Now where should i start? While i had everything drafted, i just couldnt quite compile everything altogether into a decent write up for this post. Hell, to be honest it was supposed to be 2 post with the first one being the cover arrival and the other being the completed dakimakura as it took me about 3-4 days after my cover arrived to get the dakimakura body made. Oh, go die in a fire or something Valho.
Right! the beginning. Well, there isnt really one, ive ALWAYS wanted a dakimakura since i got hooked into the otaku world and things broadened with my paycheck, credit card access, and know-hows on online purchasing for anime merchandises. My excuse reason back then, was just simply my paycheck not being fat enough to be stupid and spend ~MYR400+ excluding shipping for a piece of cloth. That, and i didnt particularly had any character that im really really fond of to the point i want to hug her every night to sleep.
What happened down the road? Well theres Jcdish being a poisonous fiend spreading his dakimakura plague around TFM, and me having a promotion with a slightly fatter paycheck, some insanity, and thats it. Unfortunate that i couldnt be the first idiot in TFM to blow a few hundred for a piece of cloth, that obviously went to Jcdish. I do however got a nice idiot number 2 with a limited/exclusive dakimakura from Comiket 74/75 😀
With all that said, i bring you the main event – PICTARS!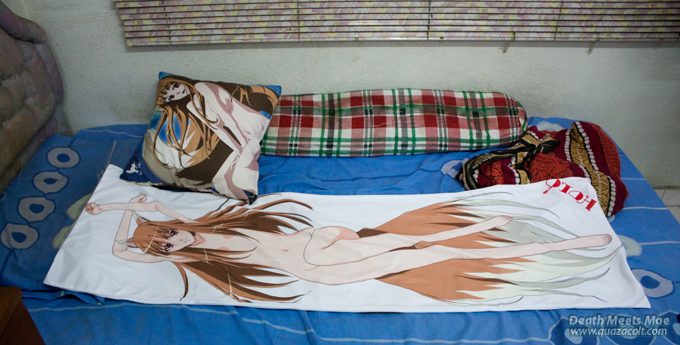 The cover finally arrived around 27th Feb 2009 😀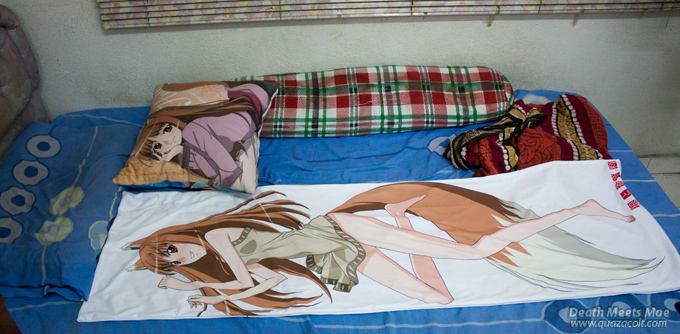 Why horo as my daki if you may ask? Quite frankly, i dont even know. Most likely from the anime? Good voice acting from Koshimizu Ami prolly played one of the most important factor in making the character "Horo" amongst my favorite. Anyways to continue the pictures…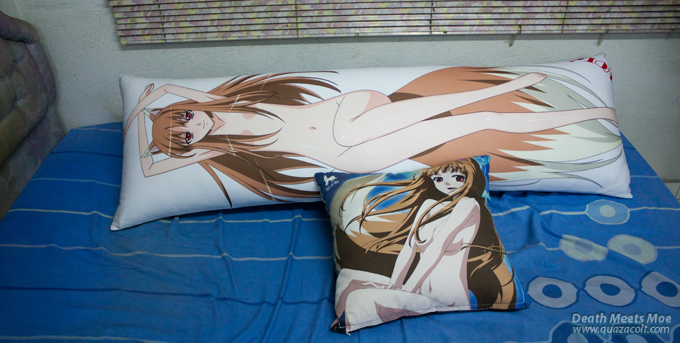 Dakimakura body obtained on 03-03-09. The day i started feeling sick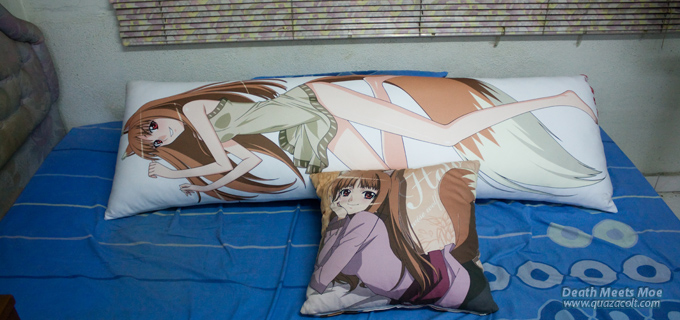 And just like in the anime, Horo being the naughty girl she is, taking up half my bed and almost my entire pillow D: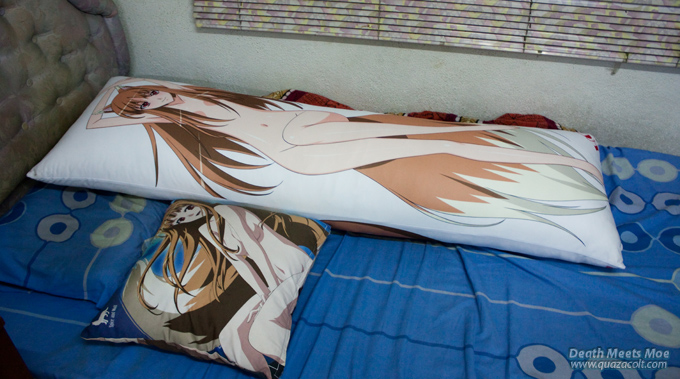 Seriously though, with that kinda alluring pose beckoning, its just so hard to resist. Now if you would excuse me –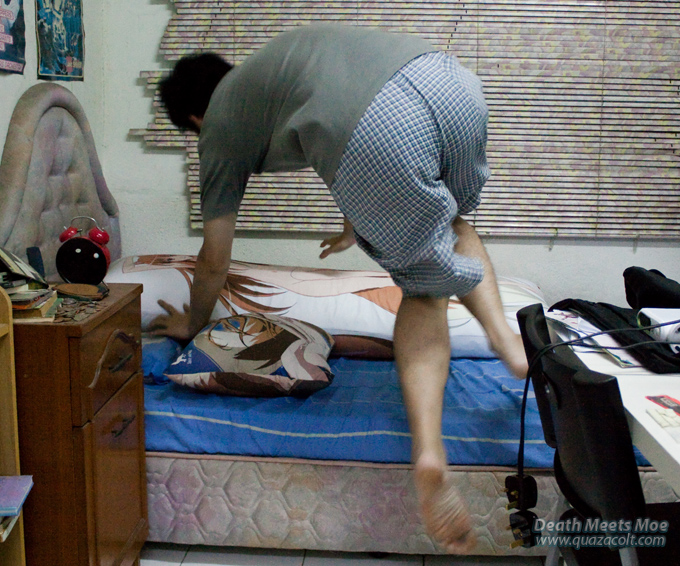 Originally i was half naked without a shirt, but halfway down that i figured i might as well get dressed so i dont scare away little of what my readerbase is.
All in all i was laughing so hard while doing it. And if you're gonna ask, that was "Take 2". 😛
Special thanks goes to Jcdish for being a poisonous faggot,  Serena from ComicFiesta forums for all her help in making this happen, The furniture guy (i believe, carpenter? lol) for making the body which sadly, i dont know his name duh! (friend of my mom)
Some links of interest: 
http://forums.comicfiesta.org/viewtopic.php?f=31&t=315
http://honestlywhatevergoes.wordpress.com/2009/02/28/getting-a-dakimakura-body/
http://honestlywhatevergoes.wordpress.com/2009/02/24/shes-here/ 
Hope you enjoy this post as with the rest, and thats it for now. 
p/s: No Horo's were harmed during the making of this post.