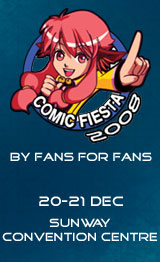 Ok to you disappointed readers, first off i apologize for the slowking updates. (especially those that were looking forward to the AFA08 day2/updates) Work + World of warcraft = bad for blogging business LOL XD
**
Slight announcement: sadly DMM will be on this slowpoke pace until im done with my IRL work project which involved me working until night getting home around  10-11pm or even later. And as mentioned, with WoW new season arena opening up, and the slowpoke fact that im still not a 80 like the rest of the kewl kidz, i gotta put in some extra effort in playing catch up with the damn world. Now, i did mention announcement right? thats right – LookingFor WRITERS/CONTRIBUTORS FOR DMM. there you go. If you are interested in blogging but couldnt be bothered to start your own blog, have a passion for otaku'ism or world of warcraft, or better yet, both, DO send me an email/instant message and see if we can work things out 🙂
** 
Fear not, for i have redemption for my slowpoke sins. As some of you may have guessed, thats right! I got invited to be an affiliated blogger for Comic Fiesta 2008, and got a kewl kidz klub – dubbed: KKK media pass! Awesome…right? RIGHT?!
Honestly speaking though, it really isnt much of an update, more so if you do actually visit CF08 official webby. But hey, copy-pasta news is better than no news at all, right?
So here you are, a FLURRY of copy-pastas.
First up:
Imaginary Friends Studio is coming to Comic Fiesta!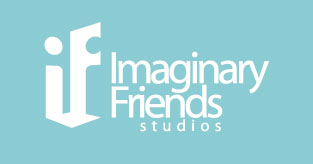 That's right! Imaginary Friends Studio (IFS), South East Asia's Premier Concept Art group, will be coming to Comic Fiesta 2008! They'll be bringing their artbooks, conducting live demos, and will be on hand to have meet-the-fans sessions throughout the day!

Aspiring artists should also bring their portfolios for reviews, cause IFS will also be at the Portfolio Pavilion too! If Art's your life, like it is for Imaginary Friends Studios' founder Artgem, then you won't want to miss this!

 

About Imaginary Friends Studios

Imaginary Friends Studios (IFS) is a regional homegrown concept art and illustration studio. Founded by a group of established artists in 2008, IFS has 30 artists under their wings across Asia and Europe. Based in Singapore, it also has a branch in Jakarta, Indonesia.

Most of IFS' artists were influenced by Eastern and Western animations, games, films and comics, creating a rich diversity of works reflecting their upbringing. IFS has provided concept art for games, comics, cards, entertainment, film and animation projects. The studio counts Square Enix, Sony Online Entertainment, Ubisoft, Electronic Arts, Animax, DC Comics, Marvel Entertainment, Top Cow, Radical Comics, Games Workshop, Upper Deck, WizKids and many others on their ever-growing list of prestigious clients.

IFS is the first of its kind in Southeast Asia and is the place-to-be for industry professionals and talented artists from not only Singapore but from around the world, allowing them to realise their dreams of becoming a professional concept artist.
Now, if you're like me who dont really give much thought of this, considering its art and all, (boring stuff i guess? NOT SO BORING DRAWING NAGI THOUGH) you still might wanna check them out as they were at the awesome AFA08, and they did had an on stage live interview with KOJI MORIMOTO from STUDIO 4°C. Sadly i didnt manage to post the day 2 pics yet, which DOES include pictures of said interview XD
Moving on to 2nd copy pasta!
Introducing… the Portfolio Pavilion!
First, we had life drawing sessions(I think its live, but eh could care less lulz) for the curious.

Now, artists, game designers and just about anyone interested can bring their portfolios for instant industry feedback at Comic Fiesta 2008! We'll have industry bigwigs from companies such as Animasia Studios, Imaginary Friends Studios of Singapore, Foldees, GempakStarz, Eden Animation, Multimedia Development Corporation (MDeC) and more to review your portfolios! In fact, you may even catch the interest of these industry players and, perhaps, get a shot at working with them! All you need to do is bring yourself, your portfolio, and be at our Portfolio Pavilion* to get feedback for your works!

And yes, it's completely FREE! Just attend Comic Fiesta 2008 @ Sunway Convention Centre on December 20 and December 21, 2008! Remember to get your tickets for Comic Fiesta 2008 if you haven't already!

 

Why are we doing this?

Comic Fiesta was created for fans, by fans. Once most of us joined the working force, we realised that it was difficult for us fans to continue doing what we loved, as there was a gap between what we wanted to do, and what we were being offered. The Portfolio Pavilion was conceived to bring key representatives and icons from Malaysia's, and its neighbouring region, comic industry closer to the fans, bridging this gap. So bring your best works and show them what you're made of!

 

You never know if you'll be offered a job on the spot based on your portfolio and your skills!

*The Portfolio Pavilion times and location will be announced shortly
Just like the 1st IFS news, again, if art is your thing, by all means, check it out. Who knows you can continue your art passion not just as your hobby, but your actual profession and making a living out of it? 🙂
At the end of the day, you got nothing to lose, but plenty to gain 😀
Definitely worth a shot, more so if Art is your passion.
I gotta say that sounded a lil' too marketing like. w/e. Its supposed to be some copy pasta yet im writing all this T_T
Third copy pasta!
Cosplayer goodies! and omgwtf longcat Artist list!!!
Hi hi everyone! It's Coffy again! Day 8 to Comic Fiesta! Are you ready?

Ok, so the PR person just gave me this email, and then he told me to update everything by today, but I just got back from printing my doujin and then and then… WAAA HE'S SUCH A BIG BULLY!

*Sniff* He says I don't have time to panic or cry, but I need to announce this right away!

Ok… so the list says:

Notice from Raincloud (she's the head of the Cosplay Department in case you didn't know!):

Good news for all cosplayers! Every cosplayer who registers for the SOLO Cosplay competition will receive a goodie bag with items sponsored by Gempak! and Shisedo (Day 2).

Winners will receive a trophy, certificate and other exciting prizes! YAY! I'm sure Tea will be very happy to hear this…

Also, a notice from Ezel (Head of Artist booths!)

We have a full list of all the Artist Booths that are coming! They are:

Thingamagica
Spam Inc
Pekomik
Nouveau
Kazeki
Deux
TEAM
Freedom
Dokuen
O!Saru
Kiki – Myoumyou
Flower Phoenix
Meowned
Rawr
Zemotion
Artfart
Break Pieces
Vision Overload
Tsukihana
Zettai Cucambaa
Panpurin Production
3rd Sex
Noir Mystere
Rose
Mibbles
Yorume
Terette
Surface
C.D.S
Fiamette Ink
The Quadrant
Eliptical Shadow
Codez
Araishii
YamGene
D.Sign Underground
Dream Team
Mufufu
Asylius
RKH!
Moonlight Rhapsody
Lian
Updraft
The Silent Studio
Sanctuary Wings
Colours Dream
Wolf Brothers
30 Day Artist
Fazuu
Graveyard
Moetea
WTF
Yue
Daruma
Dango Daikazoku
Rumble
Monochrome Dumia
Skylide (KHR)
Paradox
JAM!
Shonen station 13
Kaientenjutsu
Shadow Moon Studio
Dead Fish
French Bread
Unicornz
Dearbear 3
Icefish
Mars N Uranus
Smouldering Wings
Inkz
Kamcao
YongGumi
Kuro To Yuki
Rum
Arts
Sketching Visions
Konpeito

That's all we have for today! Ehhh! Where's my booth?

Signing off to go find the Head of Artist Booth Dept

Coffy
Fourth, and grand finale!
Just a little over one week left to Comic Fiesta. Have you booked your hotel rooms, confirmed your transport and most importantly, secured a map to Comic Fiesta 2008? We hope you have!

We'd also like to take this opportunity to announce Comic Fiesta's Affiliate Bloggers! They'll be covering Comic Fiesta 2008 as special media representatives. With that, say hello to:

E-Jump
http://ejump.wordpress.com

Mizunaga
http://mizunaga.blogspot.com

Royalshortness
http://royalshortness.blogspot.com

Joshua
http://joshuaongys.blogspot.com/

Toysworkz
http://toysworkz.valiantho.com/

Death Meets Moe
https://www.quazacolt.com

Shin & Setsuna
http://www.atalude.net

Welcome to the team, boys!

Regards
Coffy
Comic Fiesta 2008
Thats right. DMM WILL be providing CF08 updates and coverage. Just like i did for AFA08 (again sorry on the slowpoke pace, 2nd day will be out soon! T_T) and expect slightly better content considering i am running around with the awesome media pass XD
Now what CF didnt really provided me to copy paste (damnit that means more work to do lol) is our GRAND Figure display hosted by our moe-kev from TheFigureMall.com! With over 200 figures ranging from Scaled figurines, Figmas*, to Nendoroids**. Located @ http://forums.comicfiesta.org/download/file.php?id=49 within CF2008. This easily makes TFM figure display at CF08 the biggest figure display event ever done outside of Japan! (feel free to correct me if otherwise) With such a significant happening in Malaysia, how can you miss it? More so for the folks staying at Kuala Lumpur area, or heck, anyone from all over Malaysia interested in ACG/Figurines should definitely make an effort to drag their ass over 😀
Some explanation for the above asterix'ed terms:
* Figmas: Articulated action figure made by Max Factory. Usually comes with changeble body parts such as facial expressions, hands, head etc.
Refer here for a sample: http://www.goodsmile.info/detail/eng/2233/figma+San+Seto.html 
** Nendoroids: Cute moe bombs with bigger/bloated head, buncha swappable cutesy facial expressions, and usually comes with some accessory of sort. They are really short and "chibi'fied" to further emphasize on the moe factor.
Refer here for a sample: http://www.goodsmile.info/detail/eng/2229/Nendoroid+Nozomu+Itoshiki.html 
TFM Boss, from previous CF 2007 figure display
*Above pictures are thanks to Valho from ToysWorkz
You can also check out for our List of figures that will be displayed at the event  right here: http://www.thefiguremall.com/exhibit/exhibit_cf08.php (not 100% finalized)
Most definitely, i will also be participating on the figure display itself contributing around 10 figures 😀 More reason to come over right?!?!?! right…? XD Again, if your an ACG fan, a figure collector, or just simply love happening events, DO come over and support us at Comic Fiesta 2008!
Ok thats it for now. Hope to see you at Comic Fiesta 2008, which is just a few days away from taking off 😀