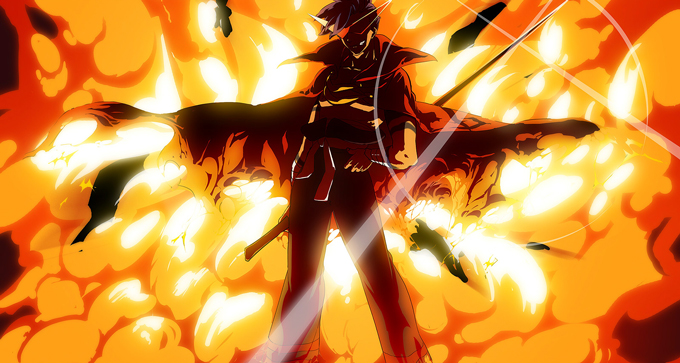 Despite my efforts to keep up April's post count, and possibly improve it, i was being lazy slammed down with many BS which includes but not limited to – My PC being dead. So hey, might as well turn this into a blog post eh? 😛 I'll promise to make this one good, so long you stick through it 😀 (oh and Solomon, ill definitely get those pictures processed >_<)
Anyways, PC just went down recently, and got restored with a new Motherboard. Basically, i overclock, and i have a light overclocking profile that have my PC running 24/7 for torrents. Considering the recent weather change for the worse, (read: burning) my old Asus Commando motherboard finally gave in, but that's not all, it dragged the PSU's 8pin 12v plug along /facepalm.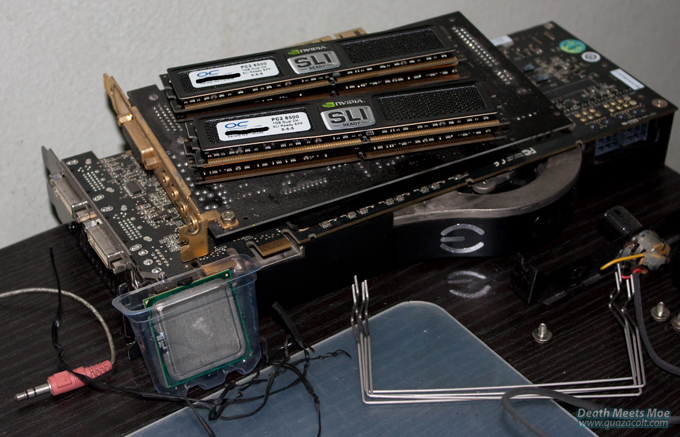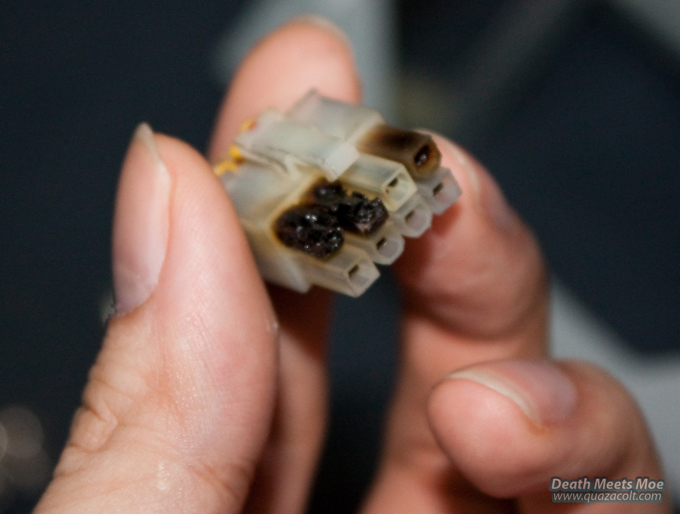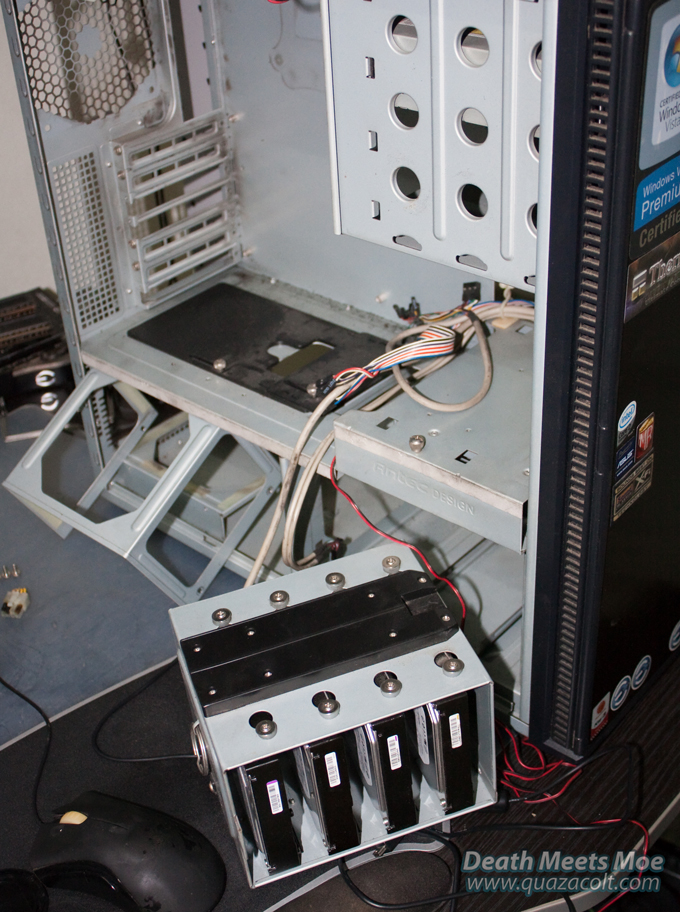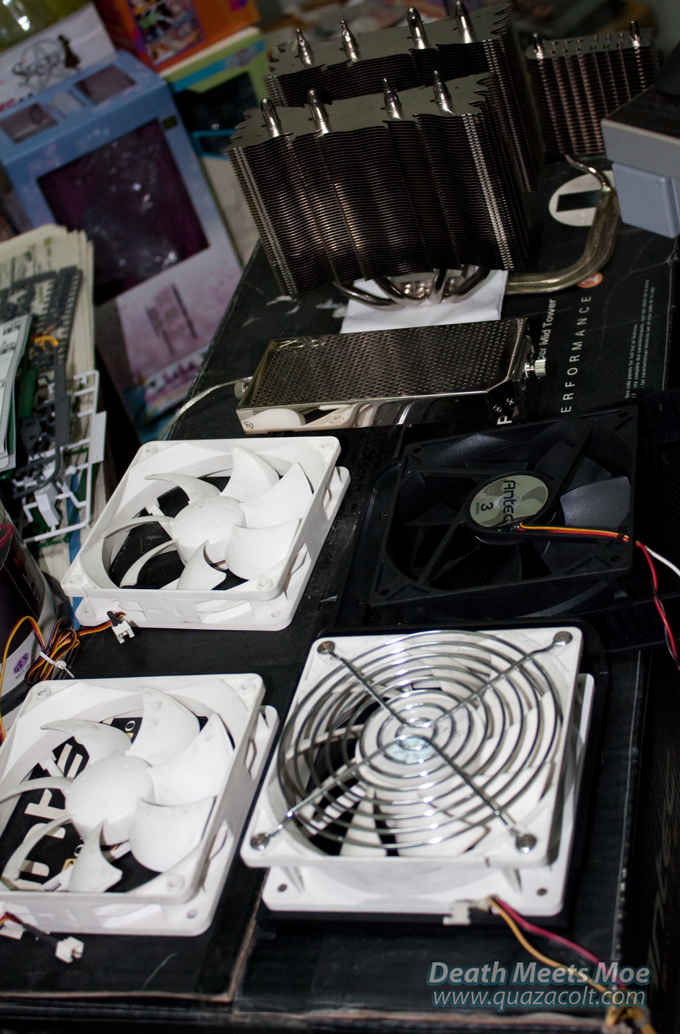 Its not all that bad i guess, i took the opportunity to clean up the entire casing and all of its fans and heat sinks that's stacked with pitch black pile of dust. The crappy part is that i have to pay for a new motherboard. (about MYR750)
Speaking of the motherboard, its a pretty awesome Asus Maximus II Formula, and boy is it EASY to overclock with this baby.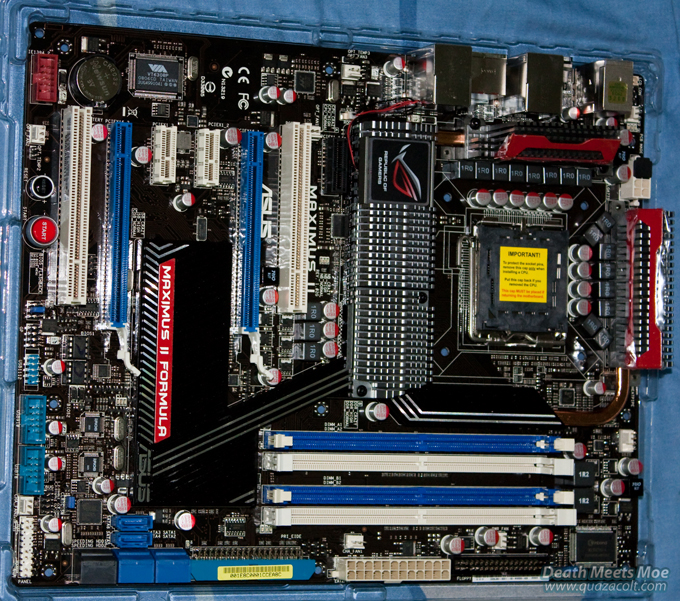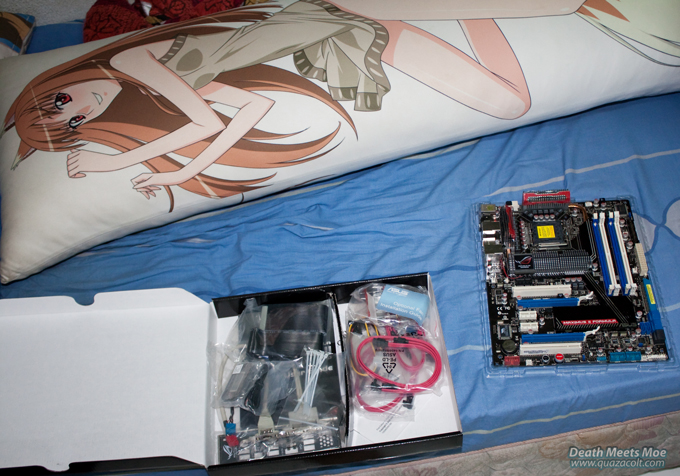 There's still about 20+ pictures of the process, and the board itself being hooked up with the IFX14 heat sink, and eventually inside the casing. Also showed some minor cable tidying work (yes i suck at keeping things tidy lol, but hey it ain't that bad XD). Ill have all of those grouped up in a mini-Gallery just a little bit further down this post.
Anyways, i started rebuilding the PC like 10-11pm? It dragged on until 7-8AM i believe and i gave in to Horo and crashed out for the day. About 6ish AM i went off to grab a chilling Peel fresh apple drink loaded with ice and i thought, why not spend that time with mai waifu?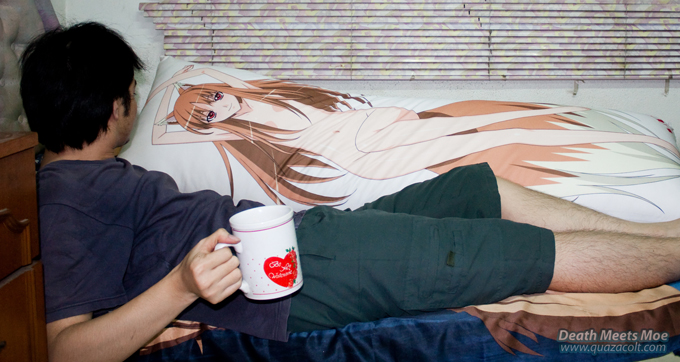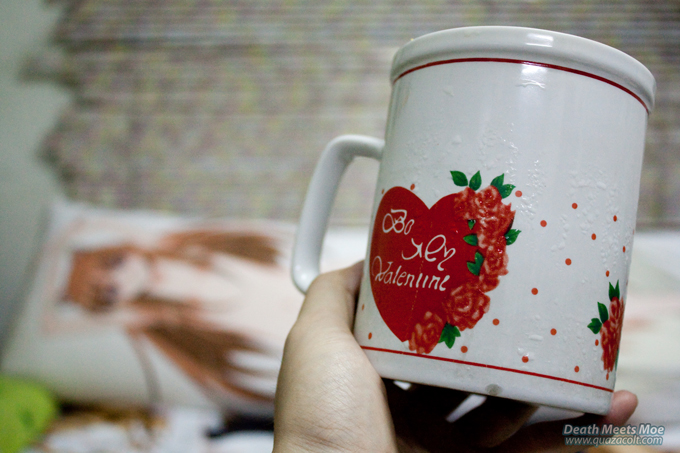 So after i finished my apple juice and some quality time with Horo, i continued on with the PC, and finally, it is done. Even mai waifu approves: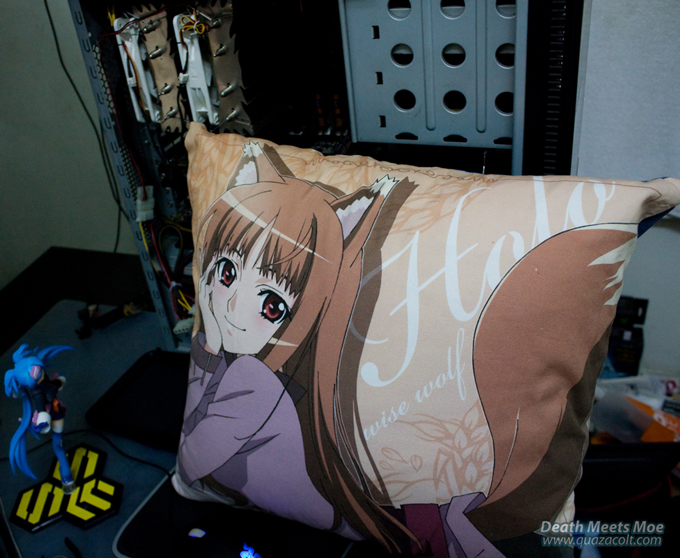 And the final touches – turning the damn thing on XD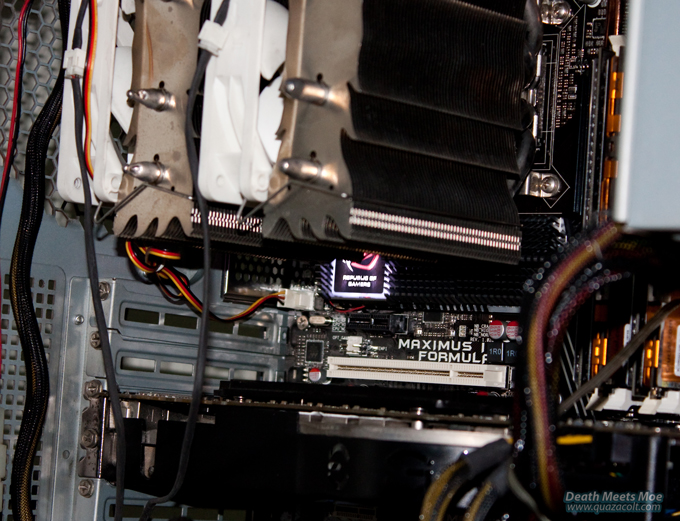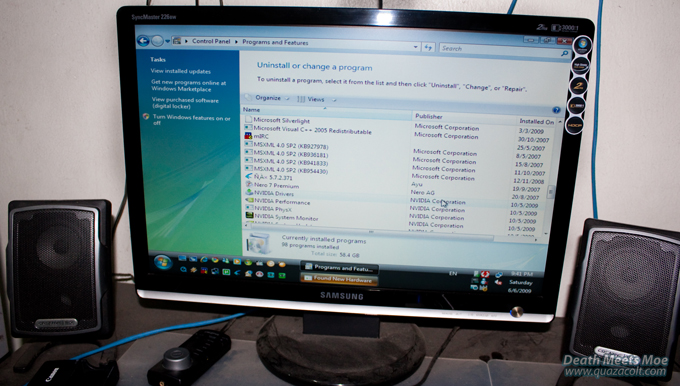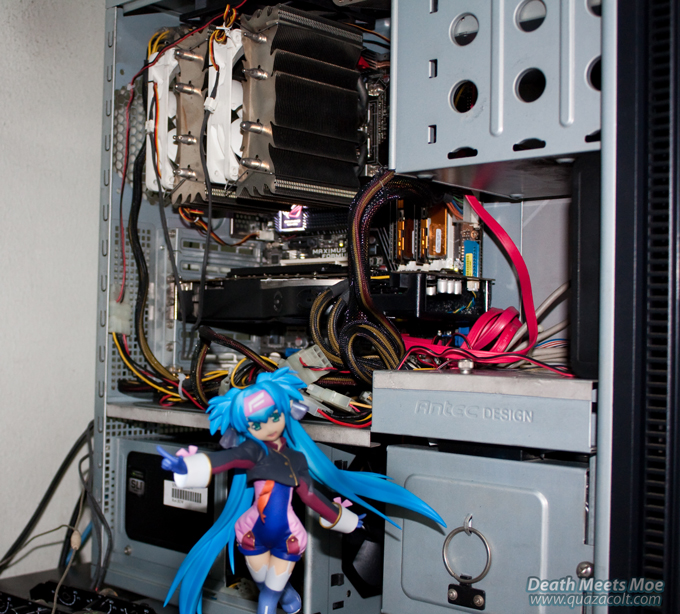 And here is the gallery:
In a super slowpoke closing (some 3 months slow), I've got some pictures taken when i bought a new 1TB HDD. Some of you may have already noticed the additional 1TB increment from my PC specs page though, totalling 2.5TB on this PC alone 🙂
Enjoy them, along with a slightly related video (again, also slowpoke, so you've probably seen it) regarding HDDs.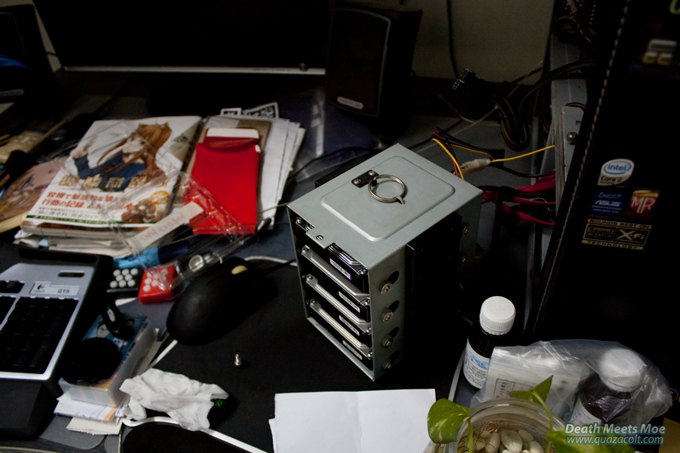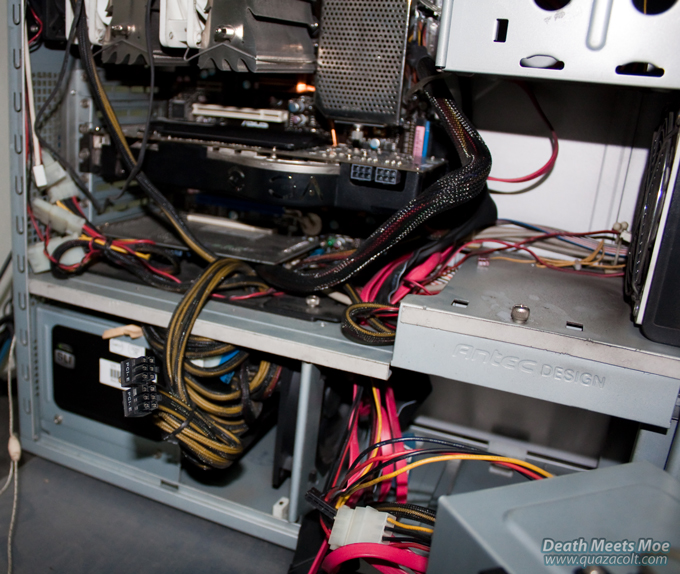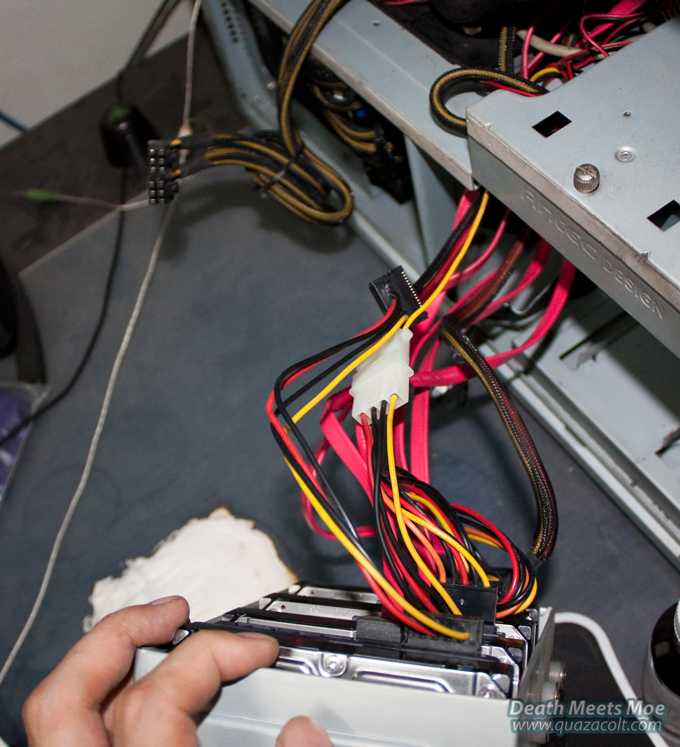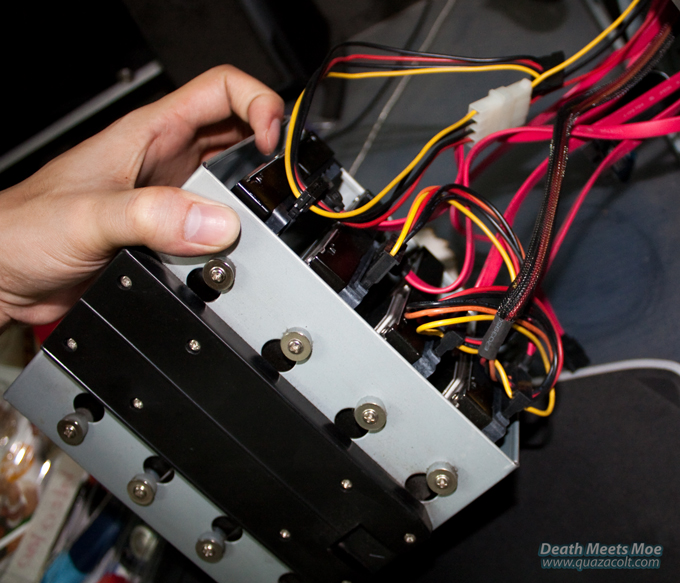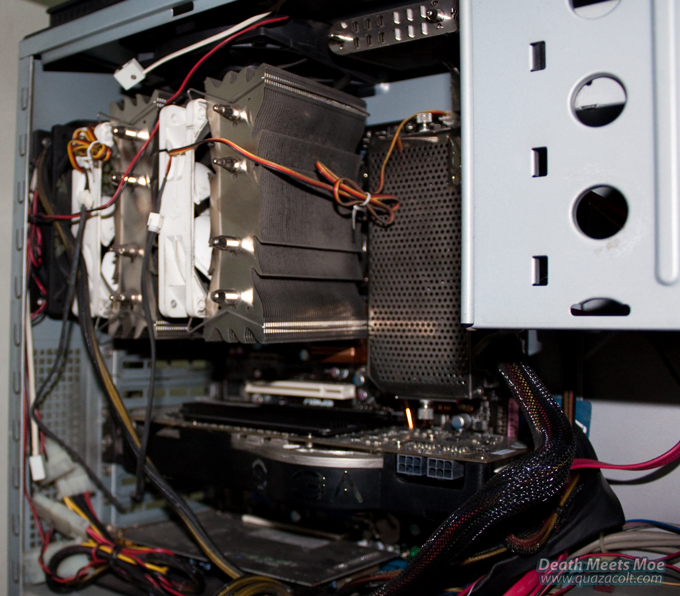 Do take note that the above pics are 3 month old ago, and my PC was well alive at that time ^^;
Lastly, the video:
[youtube]http://www.youtube.com/watch?v=96dWOEa4Djs&fmt=22&annotation_id=annotation_196657&feature=iv[/youtube]
(click on the youtube link twice to open a seperate link that allows HQ+HD playback if you prefer so)